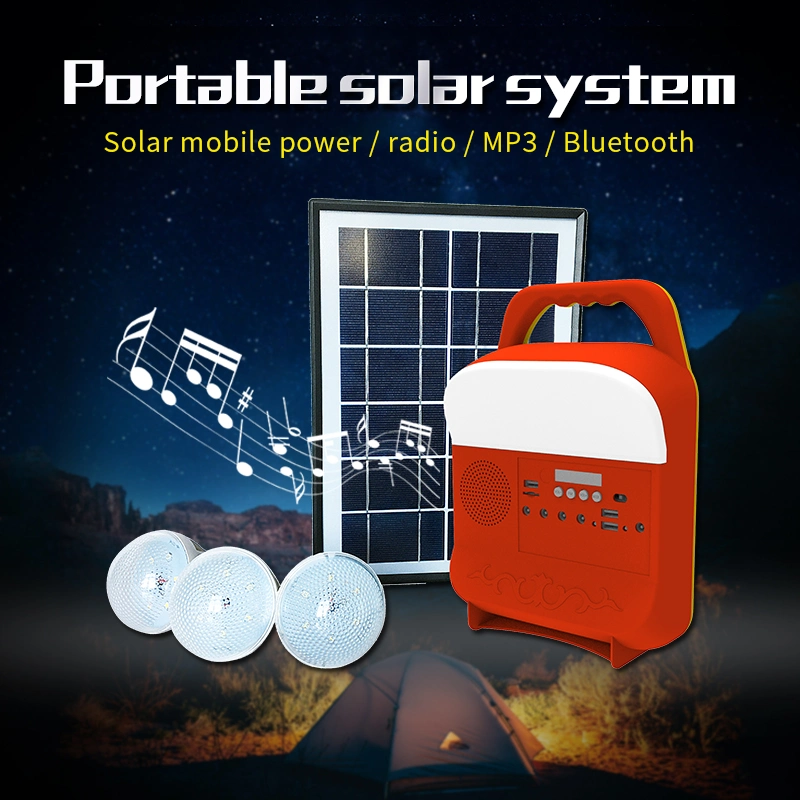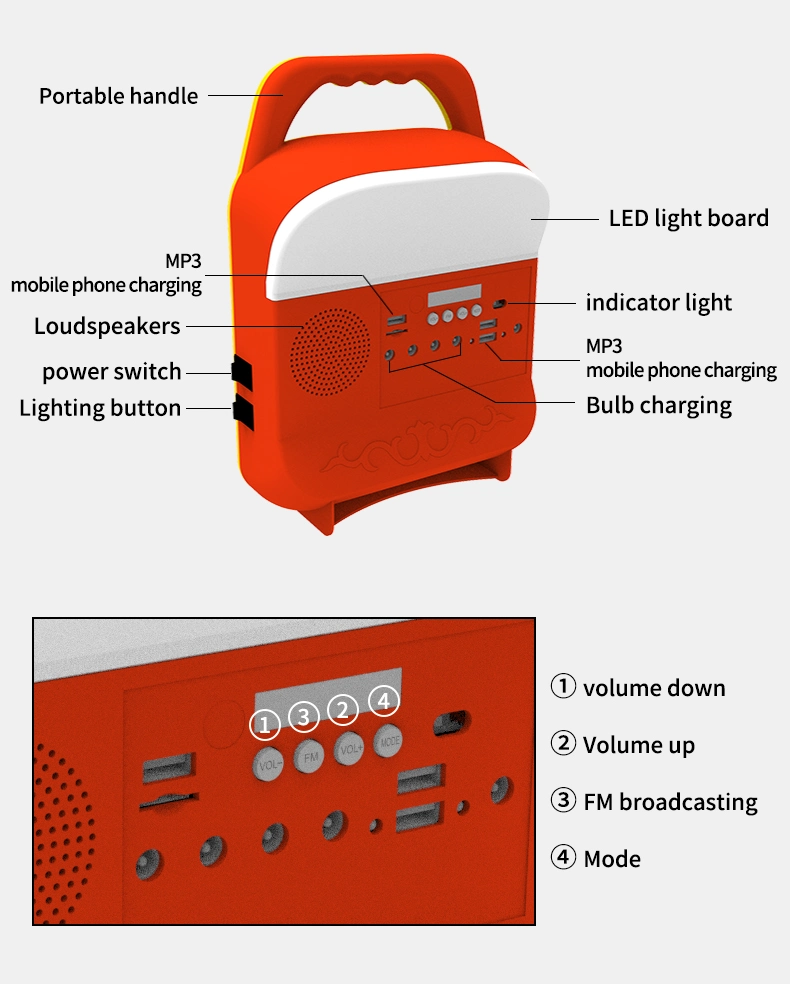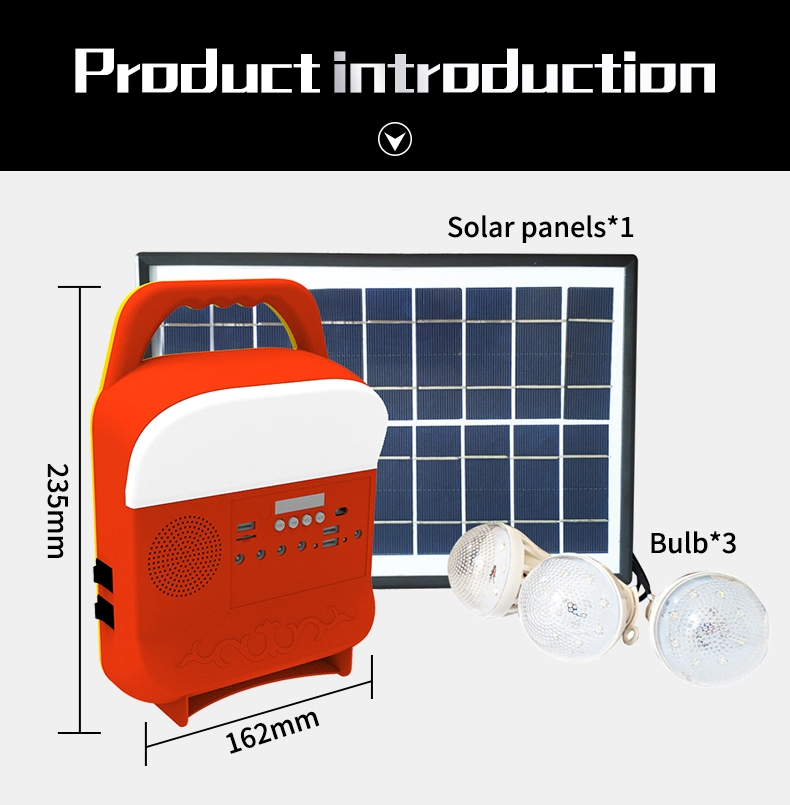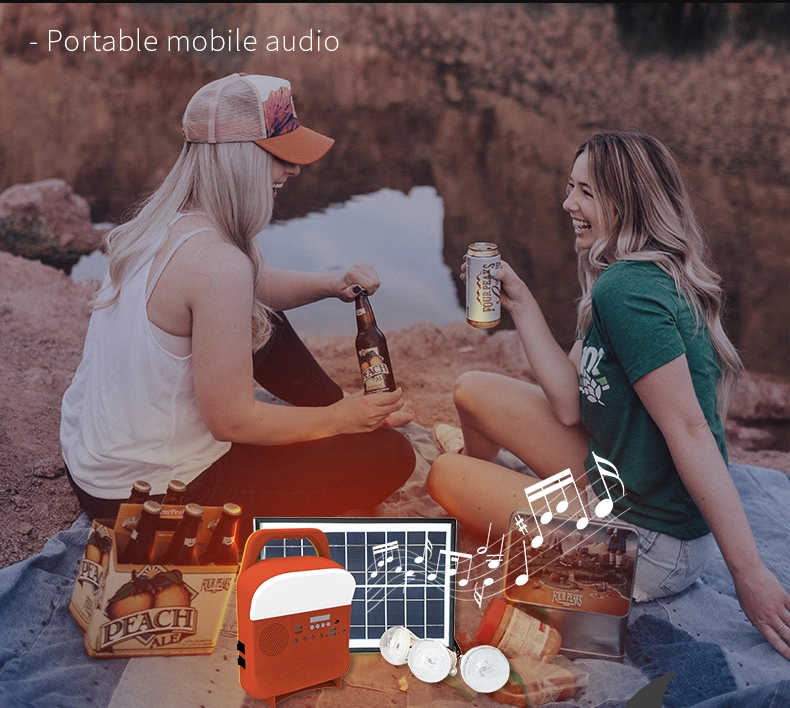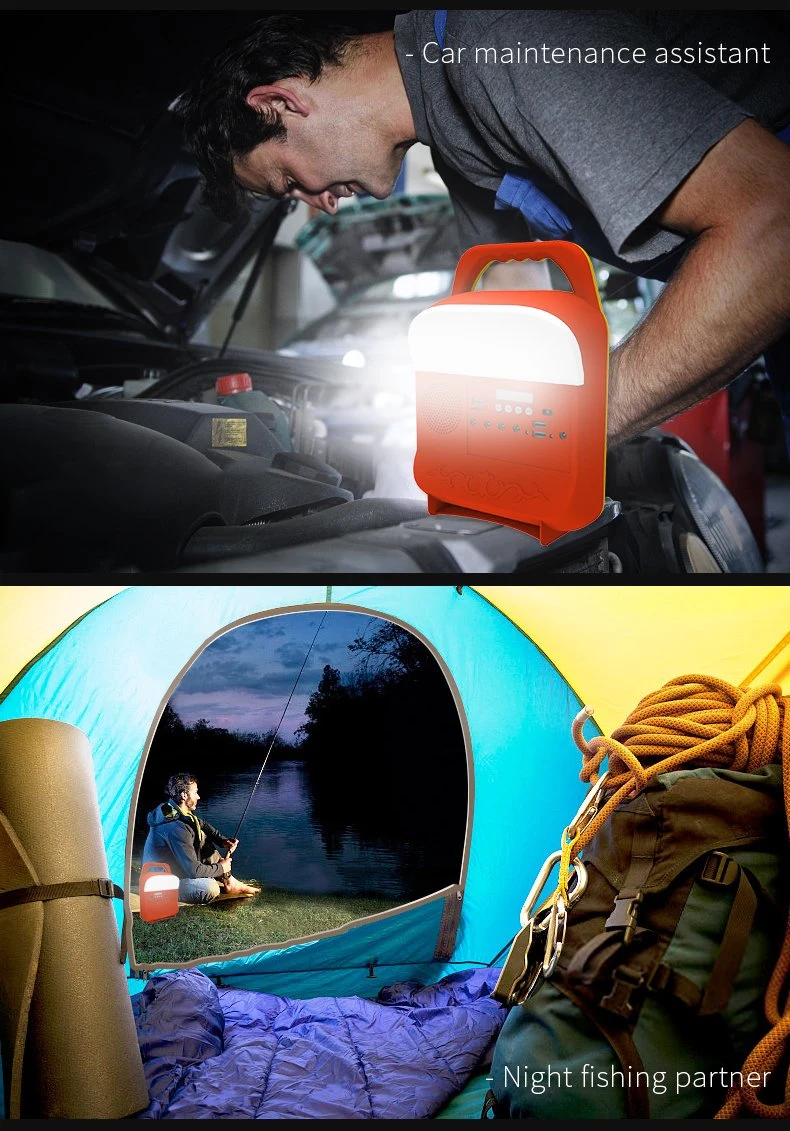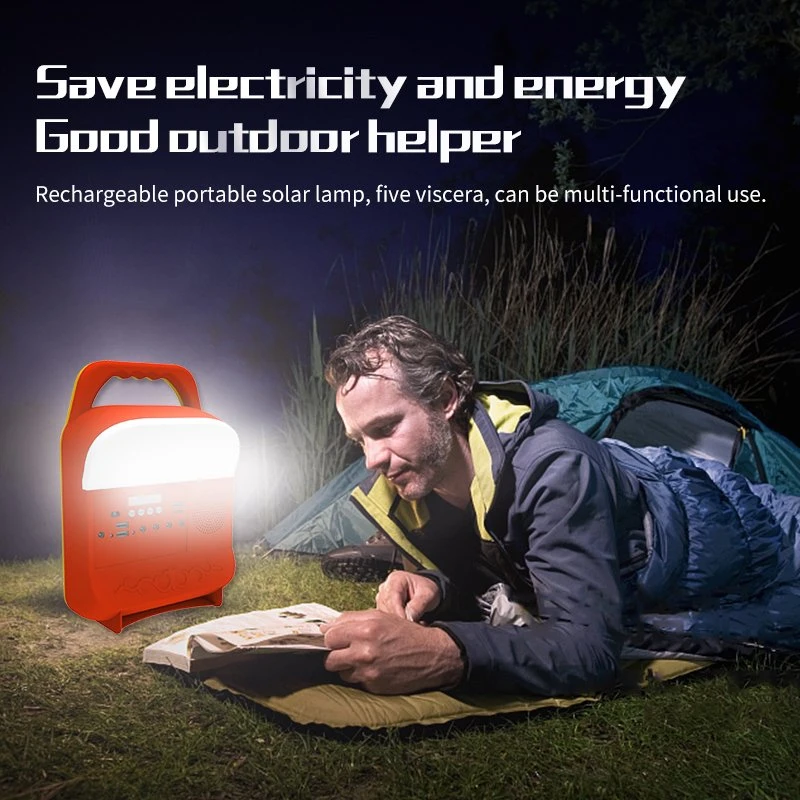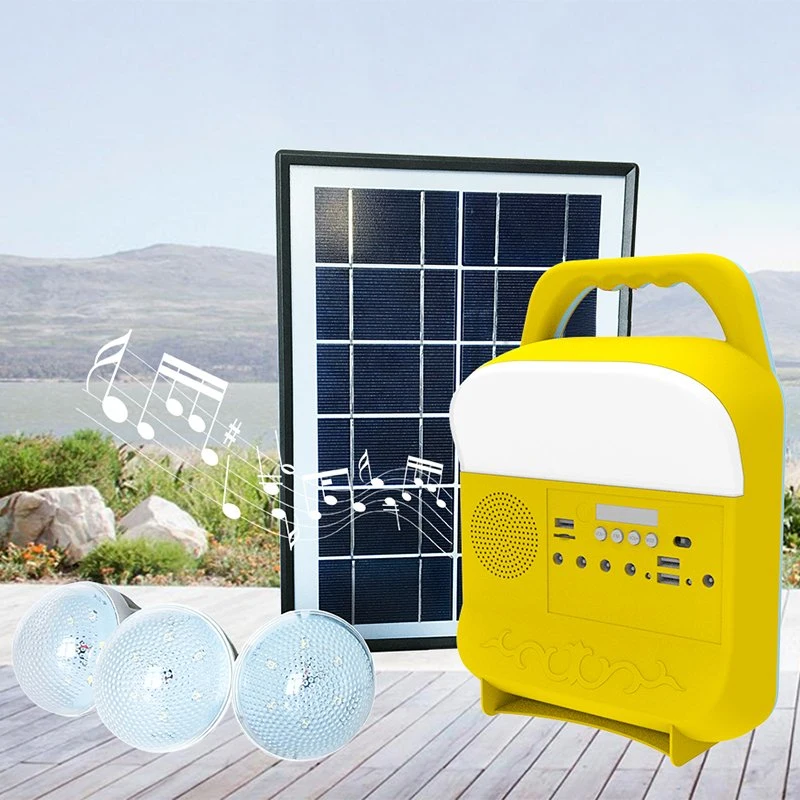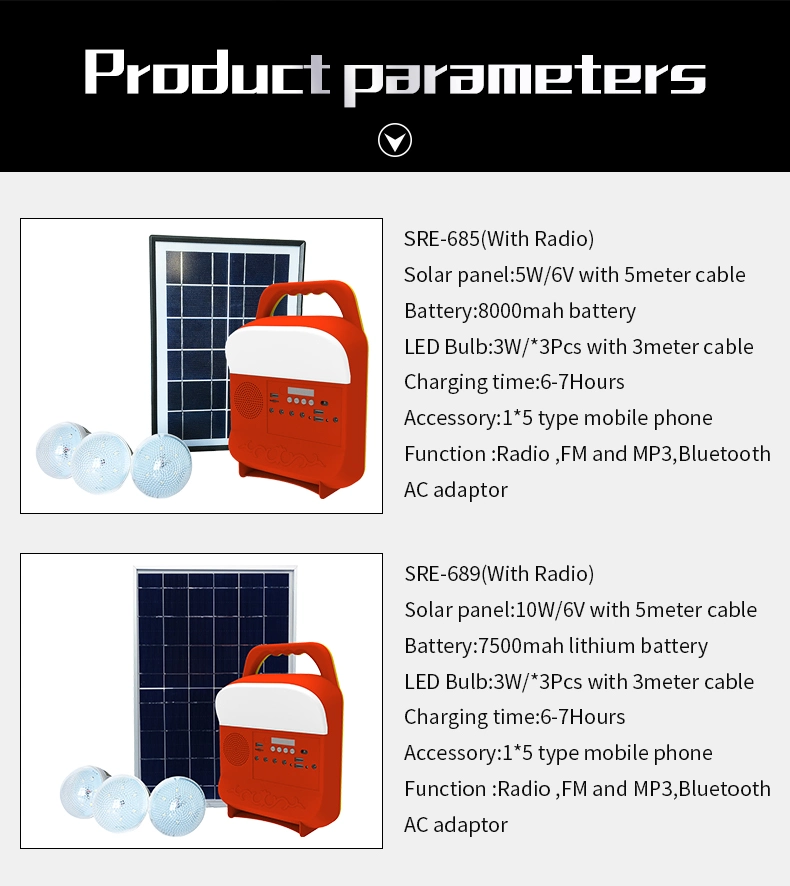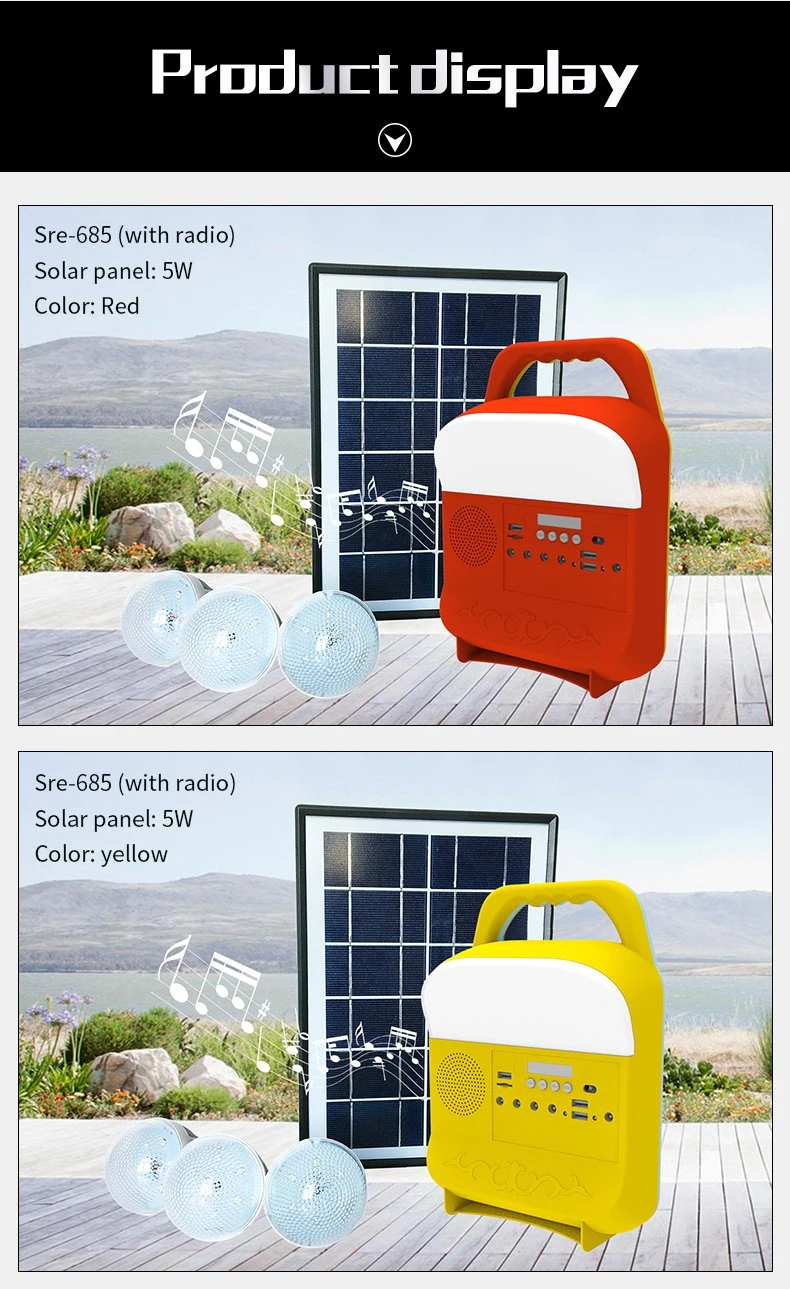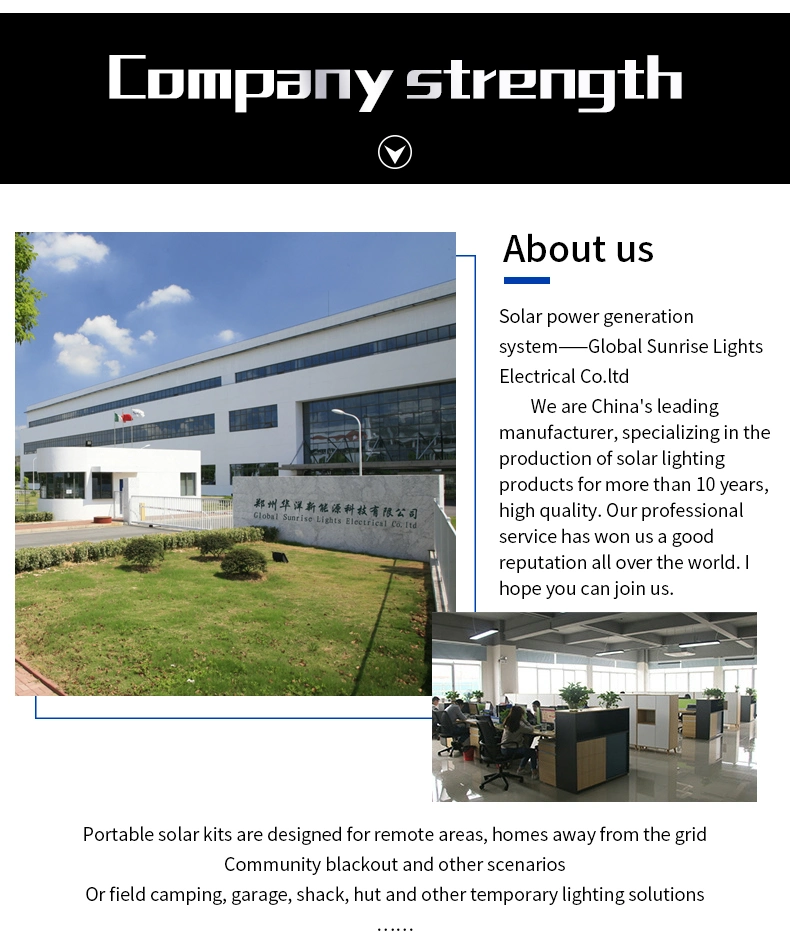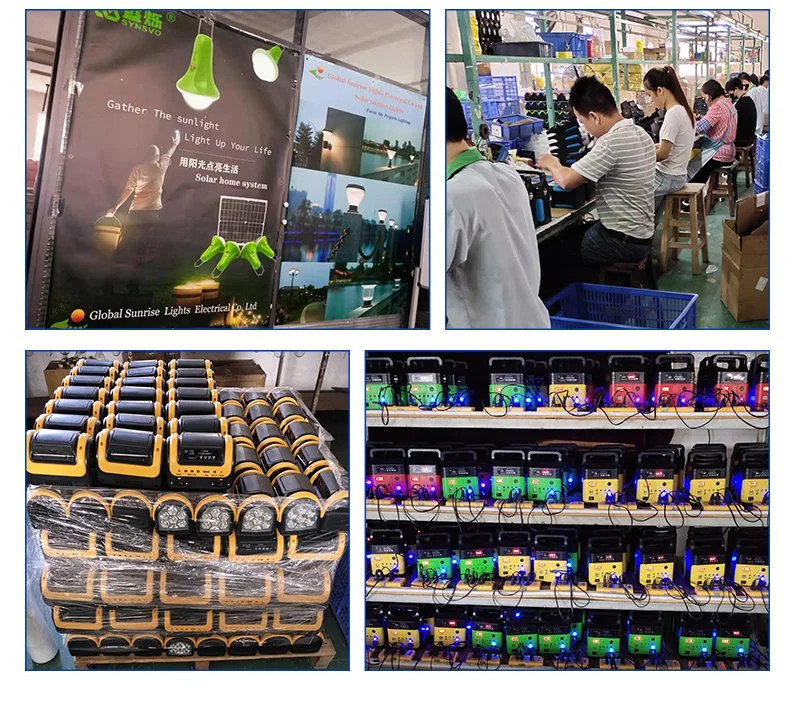 Global Sunrise lights Solar Panel Light Features:

1.Update patented solar lighting system is a completely independent off-grid power pack that can add illumination to needed areas,or use the outlet 5V2A to quickly charge cellphone and digital devices.

2.It is perfect choice for camping,fishing,farming or anyplace without electrical supply.

3.It is also a complementary lighting for emergency and indoor.

4.The Controller box has a rechargerable lithium battery inside,the indicator light on the box shows the amount of power stored,Green light means close to full power ,

5.Flickering red light means few or very few power left,Two separeate Switches

6.control the ON/OFF for respective LED bulb.

Introduction
1,The solar lantern(camping light)mainly use solar and energy-saving LED of technology, delicate appearance, using convenient and simple operation, and built-in lead-acid battery, can use sunlight charging. At the same time also can choose the AC adapter, when no sunlight can be used to charging.
2,The product is equipped with status indication, USB adapter for charging the mobile phone, multi-position lighting choose, etc. It suitable for home lighting, outdoor camping, yurts, tents and other outdoor and indoor lighting, drivers drive, more safety, high efficiency, energy saving, environmental protection.

Global Sunrise lights Solar Panel Light Parameters

Global Sunrise lights Solar Panel Light Attention
1,Please read the instruction before use.
2,Long time no use , please turn off the power.
3,Charging more than 10 hours every3 months.
4,Don't use other adapter and solar panel charger this product.
5,Don't open the panel and battery.
6,Light stay away from water, combustible gas and etchant.
7,The temperature keep between 0ºC-40ºC.