Components on roller shutter
Matching profiles for all customary roller shutter boxes and a variety of requirements manufactured according to European standards. And all plastic components are antioxidant.
Here is all our components on the roller shutter, these components will be matched denpend on the type of roller shutter.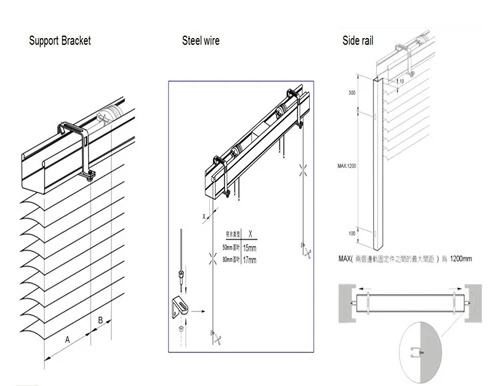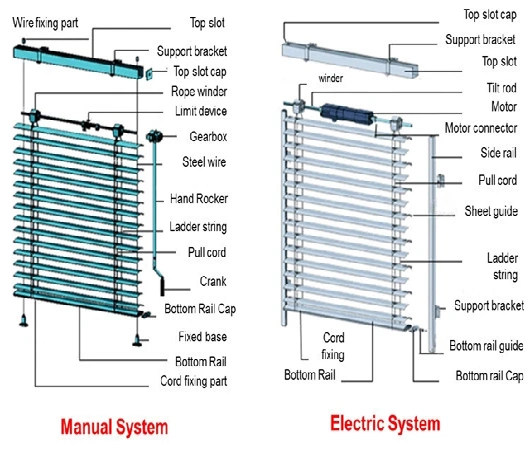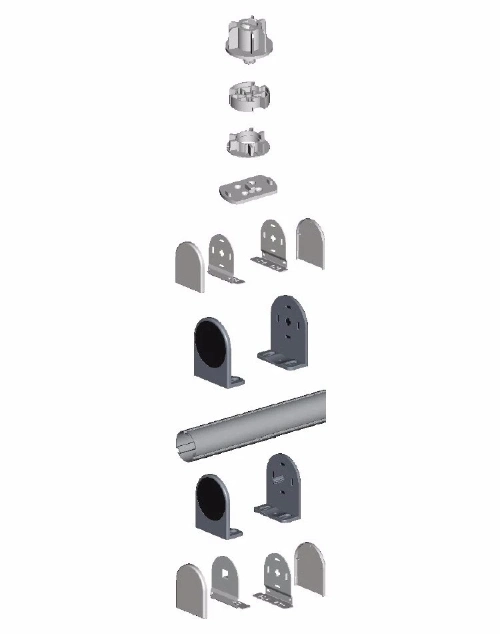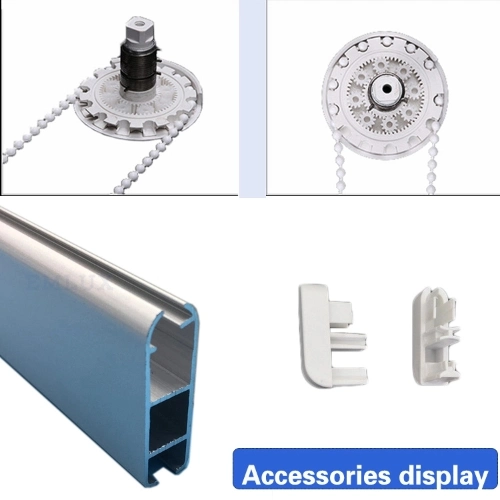 Changsha Saicoo Industrial Limited is an all-round company which mainly produce and sell some newfashioned building materials and home automation products. We have several branch companies(factories) which include: Changsha Tyssun Aluminium Co., Ltd., Changsha Saicoo Window & Door factory, Changsha Saicoo Sun-shading products factory, Changsha Saicoo Motor factory, etc.
Our main products:
1) Aluminium Profiles
2) Aluminium Roller Shutters & other Window/Door Products
3) Retractable Awnings & other Sun-shading Products
4) Rolling Door Motors & other Window/Door Operators
Our company has obtained ISO 9001:2008 international quality system certifications.
With good quality products, reasonable prices and excellent services, we are making great effort to improve city buildings rank and create wonderful life together with our vast users. We warmly welcome friends all around the world to visit our company and sincerely hope we may establish good cooperation relations together.
Features and specifications

The sunshade roller shutter,the aluminum window and the adelomorphic mosquito screen as an integrated structure,it

can help you reduce 70% heat enter into the room in the hot summer,to make the room cooler and save the energy by

45%.In the winter,it is easy to keep the room temperature which even can make 4c difference in temperature,and can

make the room noise figure reach to 30db so as to greatly reduce the noise pollution.

With high intensity,high tenacity aluminum shutter profile,combine with special anti-break and the self-lock system,it likes a firm guard wall to make your life and property be completely safe,and make the thief has no chance to do.

It has perfect mosquito-proofing capabolity and seal-ability,with features of low trouble-rate and low maintenance,easy installation and operation,safe and durable,elegant design.



The completed integrated structure can make the heat insulation and energy-saving for more than 30%,it can stand the long time using and bad weather conditions,the heat insulation performance is 1250 times higher than aluminum frames to keep the indoor heat effectively.


As the mosquito-proofing screen was well-rolled in the covering box,no need to add any system it will automatically hide into the covering box and wait for your using.

The mosquito-proofing screen is made of glass fibre which is with excellent weather resistant character and it can be used in the trinity window

.
The trinity shutter system is combined the glass window,mosquito-proofing screen with shutter tugether, which can cut down cost for installation.